SKIN CARE AND COSMETIC SERVICES
EXCEPTIONAL

Discover X-Body
HIGHEST STANDARDS
OF SAFETY & CLEANLINESS
View Services
COMBAT SIGNS OF AGING
AG Enhancive's main focus is to provide you with exceptional skin care and cosmetic services in a serene, luxurious environment that's held to the highest standards of safety and cleanliness.
Every client at AG Enhancive receives treatments tailored specifically to them that includes expert advice about the current condition of their skin and the best skin care products and treatments available to them.

---
LASER & MEDI-SPA
Intense Pulse Light
Laser Hair Removal
Tattoo Removal
---
---

---
FACIAL TREATMENTS
Microdermabrasion
Anti-Aging Treatments
Facial Rejuvenation
---
---
---
---
BODY TREATMENTS
Face and Body Waxing
Fix Skin Blemishes
Schlerotherapy
---
---
---
XBODY FITNESS
Muscle Conditioning,
EMS Enhanced,
20 Min Workout
---
---

---
GOOGLE RATING
FOUNDED BY ANNA GABRIELE
SPECIALIZING IN COMBATING THE SIGNS OF AGING, TREATING SKIN CARE AILMENTS AND RESTORING A NATURAL, YOUTHFUL GLOW
In addition to skin care procedures, AG Enhancive is Aurora's most sought after location for body and laser treatments, acupuncture, weight loss and nutritional advice, and even cosmetic surgery.
Through AG Enhancive's unique approach to skin care and anti-aging, patients experience comprehensive treatments that have them looking and feeling absolutely nourished and rejuvenated.
The team at AG Enhancive understands the unique skin care needs of men and women of all ages, and over the years they have successfully treated thousands of patients using a careful combination of their extensive experience and the latest advancements in technology. Above all else, the staff at AG Enhancive is committed to helping patients achieve beautiful, healthy skin.
COME VISIT US
Browse our hand picked selection of the best skin & beauty products
---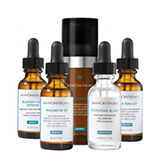 ---
SkinCeuticals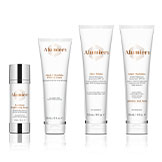 ---
Alumier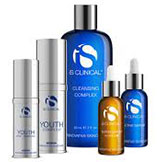 ---
iS Clinical